It is well know that Voinov is my go to guy when I need some dark, hard and fast paced, hot as hell, gritty perfection. He delivers every time and more often, beyond my expectations.
Counterpunch is certainly fast, hard and gritty but not
quite
the perfection I have come to expect.
I have read this book as a stand-alone to the series, where the modern world now embraces and enforces slavery as if it had never been abolished. Certainly makes for a fascinating if not despicable world, a brilliant canvas for this story.
The plot and concept is easily believed and cleverly interwoven into the current timeline, and modern day economics to create a system of slavery that only serves the Capitalist freeman in their pursuit of power, dominance and wealth.
The treatment, objectification and disregard of any human rights towards the slaves is extremely heart breaking, unsettling, interesting and harrowing at the same time. This slave society is a very complex and layered one, juxtaposing that of the freeman.
Brooklyn is a slave sentenced, not born. Now he is a heavyweight boxer fighting his way up the rankings to become the slave champion.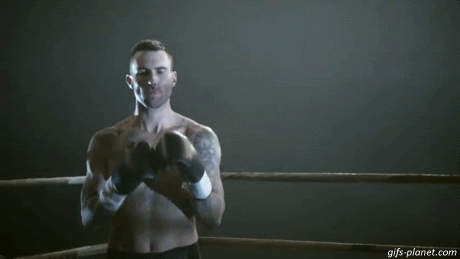 He fights because he has to and for his own sense of pride (what's left of it). The ring is where he vents his rage and claims back a sense of control. Everything else is stripped from him.
A slave has no choices, no freedom, no assets, no kindness and no hope of any of that ever changing.
This guy had me from the very beginning, big, strong and beautiful. The tormented and spirited hero who wins your heart is a recipe that this author executes with vivid clarity.
My overall feeling is that the other characters did not receive the Voinov glimmer, which lets the book down. The relationship development with Brook and the secondary characters was deficient. I really didn't understand the motivations behind Nathaniel, even at the end; it just seemed a little rushed especially in declaring the L word. I wish the relationship between Les and Brook had been expanded on; something more about the gorgeous Cuban twins perhaps? The ex-wife Shelley?
In the face of my greedy wants, I still enjoyed this book very much. It reads like a film where you are privy to the innermost thoughts of our sexy hunky hero. It is of course full of typical Voinov stuff; the rough and the tender, the brutal and the sensual, add that to a plot that keeps you guessing, sex that smacks you in the loins and tah – dah. You have a cracking good read!
3.5 - 4 Stars. I'm rounding up.