What else can you say about a Voinov, Marquesate collaboration other than "Hot Damn this stuff is hawt!"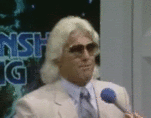 This is a short story involving Hoot and Sanderson(no giggling over Hoot's name please *winks* he is a serious guy) and Sanderson. Two alpha Delta soldiers just back from a mission that went bad and end up blowing off a bit of steam together. Sanderson is straight which always adds to the raunchy sense of the forbidden for me. Hoot *giggles* (can't help it, sorry) is not so straight and rather kinky too.
This is typical of the authors collaboration style, especially if you have read the cult series Special Forces. The sex borders on porn while still managing to incorporate an erotic sensuality and depth that has you breathing deep and living the moment(as much as you can anyway; could be awkward). There is something so naughty and forbidden about reading these scenes. It's delicious and decadent and makes me feel like a very naughty voyeur.
Thanks again for the fab freebie Aleks!
Word of warning:
Read it on your own and don't get caught...it's uhm...awkward ;)