This was um, I am just..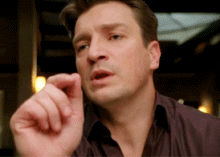 Have you ever read something that changes your entire perspective on rating everything you have ever read before? Everything before this pales, I want to go back and change all my five stars to fours and fours to three's! This deserves to up there all on it's own.
Nothing
I have ever read compares to this!
I will think of something to say later, I promise. But just let me think for a bit first.
Fierce!!!
that's what this is. I know what it is to fall in love with apostrophes and swoon over comma's now.
Still thinking.....